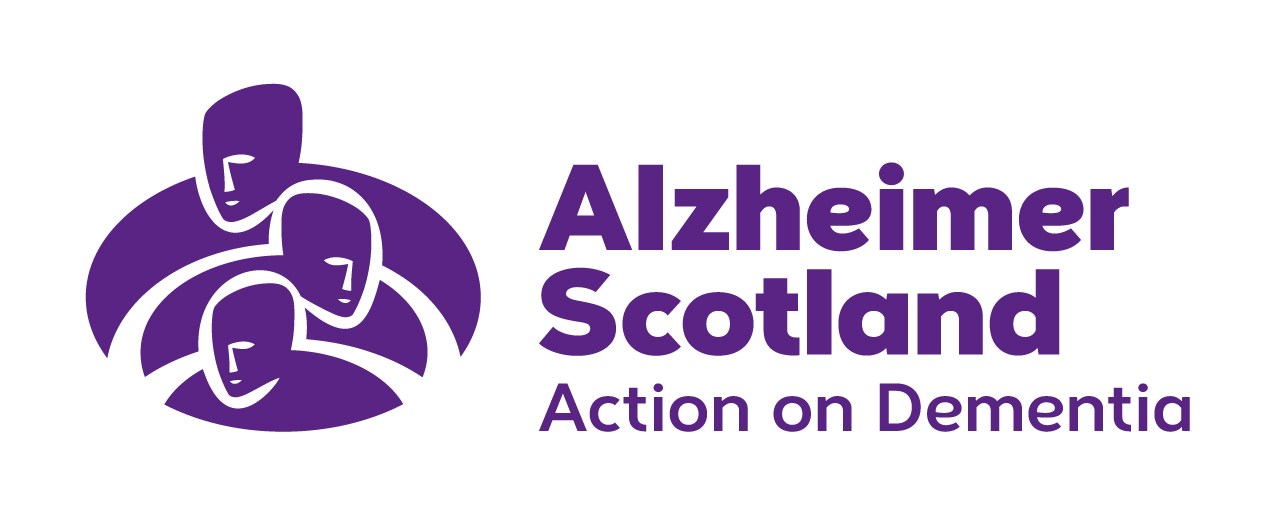 Alzheimer Scotland
Select the event you would like to run in
Run For Alzheimer Scotland
Lauran Brown
0141 418 5956
Join #TeamAlzScot and be a hero in Purple at EMF!
We are Scotland's national dementia charity. More than ever, we need to support people living with dementia.
Alzheimer Scotland campaign for the rights of people with dementia and their families and provide an extensive range of innovative and personalised support services.
We're here when people need someone to listen to them and give emotional support, or when they need practical information and advice. You can pick up the phone to our 24 hour Freephone (0808 808 3000) Dementia Helpline anytime or meet with our Dementia Advisors. We help fund research into dementia prevention, giving hope to future generations.
Receiving a diagnosis of dementia can be a devastating and frightening time both for the person with dementia and for their families and friends.
We can't make a difference to people living with dementia without fundraisers like you. Every penny you raise will help us make sure nobody faces dementia alone.
WE'LL SUPPORT YOU
Whether this is your first 10k or you're a seasoned marathon runner, our dedicated events team are here to help.
Sign up to #TeamAlzScot and we'll provide:
⭐ Purple Alzheimer Scotland breathable running vest/t-shirt
⭐ Comprehensive fundraising pack with training hints
⭐ Friendly team on the end of the phone to help with your fundraising and keep you informed on how your donations are making an impact
⭐ Warm welcome at the finish line to celebrate your achievements with us and fellow supporters. Enjoy a cuppa and a well earned massage on us!
⭐ Cheer points packed with purple cheer squads over the full weekend
2024 CHARITY PLACE FEES & TARGET SPONSORSHIP
👉🏽 Marathon: Registration £50. Target sponsorship of £750
👉🏽 EMF Half Marathon: Registration £35. Target sponsorship of £500
👉🏽 10k: Registration £30. Target sponsorship of £250
👉🏽 5k: Registration £20. Target sponsorship of £150
👉🏽 EMF Team Relay: Registration (per team) £160. Target sponsorship of £1500
👉🏽 Junior Races: Registration £10. Target sponsorship of £50
ALREADY GOT A PLACE?
If you've been lucky enough to secure your own place in the Edinburgh Marathon Festival, we'd love to welcome you to #TeamAlzScot
There is no minimum sponsorship if you have your own place, but aim high and you'll be amazed at what you can achieve. All you have to do is link your entry to Alzheimer Scotland and we'll be in touch to say hello and provide your fundraising pack.
A DAY LIKE NO OTHER
"The support before and during the race was incredible. Everyone wearing the Alzheimer Scotland logo top on the day either high-fived me, ran next to me, shouted words of encouragement or even hugged me. We were like a family and I was completely overwhelmed. The feeling that I had that day was like no other. We all understood each other." Michelle McKee, EMF Marathon
You understand that Alzheimer Scotland has pre-paid for this event and that failure to reach the target sponsorship level will result in financial loss to the charity and you may be withdrawn from the event if you do not fundraise in advance of the event date. By securing one of our charity places you understand that Alzheimer Scotland will not pay for your travel and accommodation to attend the event. Please note that Alzheimer Scotland may take and/or use photos of you from the race day in our advertising or promotional material. If you do NOT wish your photo to be used please let us know by emailing [email protected] or calling 0131 243 1453.
Thank you for considering Alzheimer Scotland, your support is greatly appreciated.
Photographer credit: Gordon Elliot, Andrew Gillie