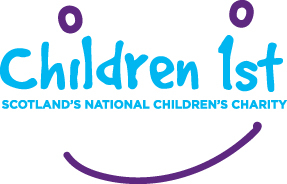 Children 1st
Select the event you would like to run in
Run For Children 1st
National Team
0345 1080 111
Be part of Scotland's biggest running festival and #LetTheKidsWin!
The Edinburgh Marathon is Scotland's biggest running festival and a fantastic event for all abilities. From a 5K to a full Marathon, there's an option for everyone to take part! Take in the sights of Edinburgh on this famously flat route, and be surrounded by incredible crowds cheering you on along the way.
Sign up today for a charity place and pledge to raise the minimum sponsorship for Children 1st!


Minimum sponsorship:
Full Marathon - £500 (registration fee £35)
Half marathon - £350 (registration fee £20)
Hairy Haggis Relay - £600 (registration fee £40)
10k /5K - £100 (registration fee £5)
Junior Events - £50 (free to enter)

When you take on the Edinburgh Marathon Festival for Children 1st, we will provide you with:
A welcome pack with sponsor forms and helpful information to kick start your fundraising
A Children 1st t-shirt to wear proudly on the day of your race
Training hints and tips to help you reach your potential
Dedicated support from a member of our fundraising team to help you every step of the way


What our participants say:
"I've loved the experience. The encouragement and support of Children 1st has been amazing."
"Brilliant support throughout the event, really good team. Thank you very much."
Why support Children 1st
Now more than ever, Scotland's children and  families need your support as they face the additional stresses and challenges of coping through coronavirus. We will continue to be there, providing practical and emotional support to give them help and relief. Our work to keep Scotland's children safe will continue to be needed more than ever.